Using Apps & Bots
When you're ready to broadcast as a new model, you will spot the Apps & Bots section


If you've done a bit of research & watched a few rooms. You've probably noticed a different types of game being played that monitor the tokens, goals, messages, text and background colors. There are many Apps & Bots that can be used on the chat rooms.
You can run only one App at any time, but 3 bots can be run at the same time.
At initial stage we recommend using the below Apps:
Basic App " Tip Goal "
Advanced App " Tip Multi-Goal "
Tip Multi-Goal adds the ability for more goals to be specified, along with a few more options. The goals can be set to be automated, meaning once a goal is reached it moves onto the next one, until the final one is achieved.
Once you click "Launch App", you will be presented with the options.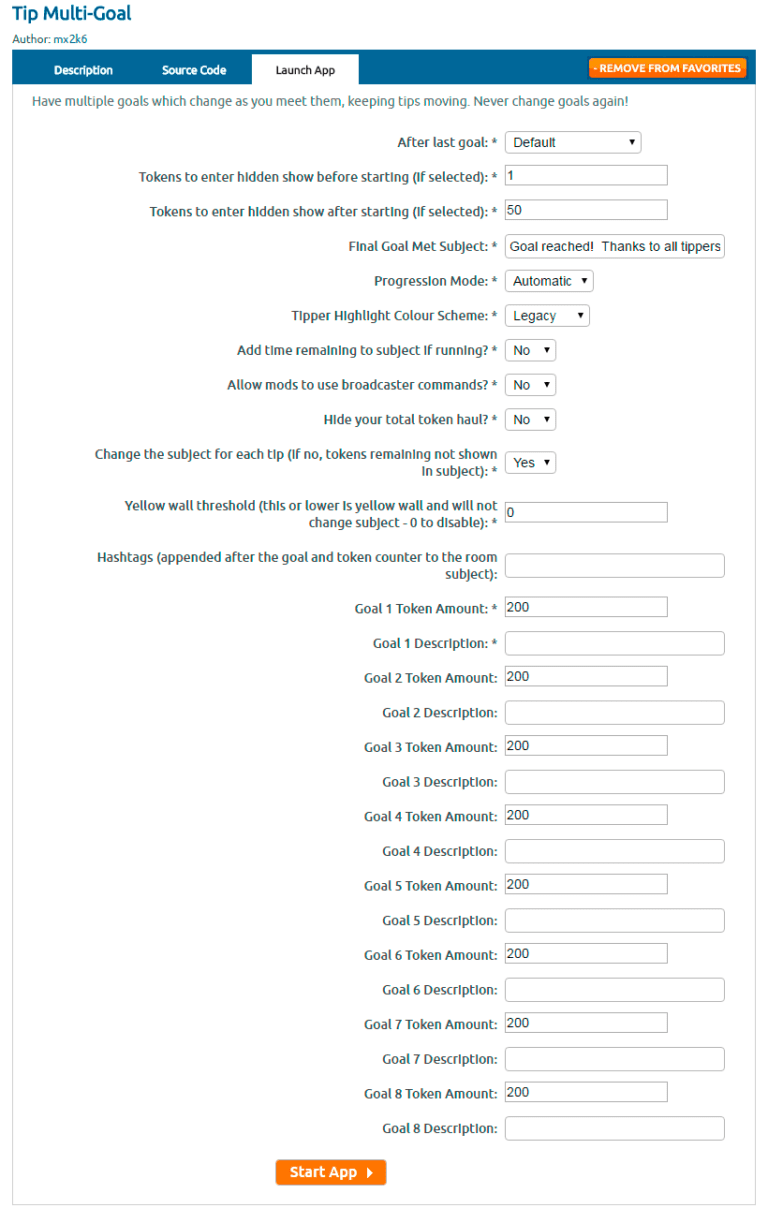 The App is a bit confusing when you first run it, but the only options you really need to look at are from Hashtags till down. The default settings in the upper section are perfectly fine to use.
In the below example we will show the Hashtags and the goals you are planning to achieve.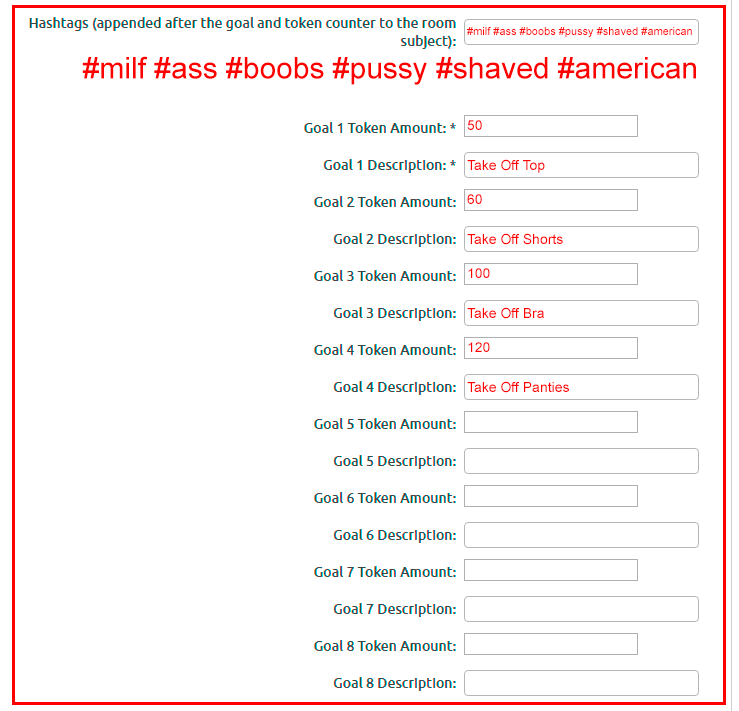 Once you click Start App the Subject of the room changes to show Goal 1 & its Token Amount, along with the Hashtags. Once the users in the room tip the amount to clear Goal 1, the App automatically moves onto goal 2 with its specified Amount, updates the Room Subject & carries on until all goals are completed.
Bots
The majority of bots can be called "chat room Helpers". They display notices, show tip menu, block certain messages, keep track of tippers, display polls, and various other tasks that help out in a room.
You can run 3 bots at the same time.
As a new model we recommend starting with the below Bots
Administrative Bot "Ultra Bot" / "All In One Bot"
Poll Bot "Token Poll – 4sci" / "Token poll"
Encourage tipping by showing top tippers "Make It Rain/Snow" / "Rain%Snow"
This is a screenshot for "Ultra Bot" options: