Posted by SexyLady, on 10-11-2017, 6451 views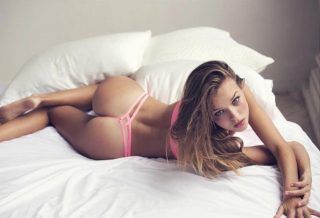 It was 2004. George Bush was president. Shrek 2 ruled at the box office alongside movies like Spiderman 2, Harry Potter and the prisoners of Azkaban. Hip hop music was still hot, Jay Z's Black album was still fresh in our ears. We all watched Jason Bourne, I robot, and (my favorite) Van Helsing. Usher's My Boo played on every radio and I can't even count the number of nights that I cried myself to sleep with Nina Sky's Move Ya Body.
It was also a time when nearly all of the girls in college were non virgins. In this day and age that news is not even a news because of the level of nudity been paraded in our television today, I know. However, this was in a time where nudity was all over cable television. My Mom used to say It was a much more innocent time for teenagers in her days than what it is today and she will always end it with we should be really sorry that they have allowed that to slip away.
I was still in high school 2004 my final year in high school. That meant that I knew everything in the world – even if my parents were too stupid to see it. I mean, why did they insist on treating me like some bratty little kid? I was eighteen years old and I was ready to become a man.
You would never guess it to look at me now, but I was once a perky little thing that just couldn't wait for each new day to begin. I stood all of five foot- four and weighed just a shade under one hundred thirty pounds. Not very muscular or well-built but am quite athletic even though I didn't pack muscles like Hulk Hogan.
I wasn't in the popular crowd, but I wasn't one of the nerdy types either. I was part of that much larger group that tried to make it through each day without calling any attention to myself whatsoever.
It is not like am gay or don't like girls but am just too scared to talk to girls, or let's say am very shy of talking to girls, because I don't know how they will rebuff my attempt of flirting. There is this girl called Carol in school who am interested in I also believe she likes me too but I wouldn't know since our conversation have never been in the flirting type of conversation before.
All my friends want me to talk to her, but I was Lily livered to express myself to her. That's when Jones my very confident friend took everything into his hands and decided to talk to her on behalf of me. Jones then went straight to Carol and talked to her I can only see her smiling I didn't know what Jones was telling her but I supposed it is something funny, I was only hoping he wasn't making fun of me to her.
Jones has always been the girls type, he is like a magnet to girls they are all over him not because he is cute or muscular Jones was blessed with smooth mouth he can sell anything with his mouth, Jones is the exact person Jay Z was talking about when he said He can sell ice to winter and sell fire to hell. Jones can do all that with his smooth talking, funny enough most girls know he is such a player but they never care they still fuck him in turn, Jones is the exact guy I wish I'm but am much cuter but very shy.
Jones came back to me after talking to her and she waved me as she was about leaving, I was shocked I don't know how to respond because I was not expecting anything like that in fact my heart skipped the moment she waved at me. James shoved me to wave back, he was scolding me that Jones has delivered I shouldn't even think about screwing it up, I must confess I was scared it seems Jones has just put more pressure on me because if I in anyway screw it up then my loser tag will be on an all-time high.
Jones then started telling me everything is done that I should just meet her the next day and not screw up that she is also interested in me I was shocked that how did this asshole accomplished this miracle without me saying shit, I was amazed at how fast everything happened. We all departed that day and at home I was thinking all through that night what will I tell her when we meet in school the next day. I couldn't sleep and I couldn't come up with anything that make sense.
The next day came and I was anxious and nervous at the same time of going to school, the moment I reached school I saw her and she waved me I waved back I thought that will be the end until I saw her coming towards me that moment it was as if the ground should open and swallow me because I didn't know how to start the conversation with her. She reached my side
Carol, hey shy boy, how was your night?
It was fine, hope you had a great night?
Carol, yes sure I couldn't stop thinking about you, I couldn't stop thinking about fucking you until you don't have any seed to shoot from you dick again.
At this moment I didn't know what to say again, wtf did Jones tell this girl? This is the first time we actually talk to each other as guys who know they liked each other and she is already telling me about fucking me. Damn! I would love this girl.
I replied her with I can't wait for that moment to come
Carol, do you know that moment can be today if you don't chicken out?
Who told you am scared? Why do you think I will chicken out?
Don't tell me jones painted me as a coward Hun.
Then meet me at my place after school hour my parents will be away and come proof yourself. Carol said.
Ok I will be with you, my heart was skipping I was happy in a way that I will finally have the opportunity of screwing this cutie with big melon sized breasts with sexy legs, I couldn't wait for class to end that day as I was telling my friends James and Jones they were happy for me and they were advising me on how to go about it. At least I know Jones is quite experience in that department so I was listening with all attention as he was lecturing me.
The day was very slow that day it was like someone paused the time that day, eventually the day came to a close and we waved each other like nothing and she came close to me and told me not to chicken out she will be waiting for me at home. I told her no shit I will be there before she knows it.
I hang with my guys for a while as she went home and they gave me the last part of the tutorial before I headed to where the party will take place which is Carol's house, so many things started running through my mind how to go about fucking her. I have watched so many porn movies so I know it is just for me to apply one of the skills from the numerous porn have seen before.
I got to her house and she led me to her room she was only putting on a robe with her pink pants, she was looking completely different, more sexy than I ever seen her before she was looking like Ciara in her hey days, I was nervous my heart was pounding so fast I was even worried that she will hear the sound of my heart beating.
She then assured me that I shouldn't worry that she is quite experience since she is certain am not very experience, which I quite agree with. But one thing she didn't know is I lack practical experience but I know more than enough to rock her world, but who would know that since everybody think am such a loser.
My breathing had gotten deeper and my heart was pounding in my chest. Slowly, my hand began to explore Carol's chest. Her breasts felt so nice. I allowed my hand to slip inside the open collar of her robe and my fingertips felt the smooth warm skin beneath.
She placed a finger under my chin and gently leaned in to kiss me. Our first kiss was explosive. I kissed her back with all of the love in heart. I knew that I wanted her more than anything in my whole life. Her arms tightened around me – signaling that Carol must have been feeling the same way. Her tongue had become steadily more insistent and I was more than willing to accommodate her.
I succeeded in removing the robe and she helped me in taking her pants off
Carol pulled my trouser and grasped my cock and started stroking it. She took the head of my cock into her mouth. She rolled and coiled her lips up and down my phallus as much as she could. I groaned from the sensation her tongue was giving me and held her head and began jerking my hip towards her face, giving her as much of my dick that she could handle.
"Yeah, you're a slut now, aren't you?" I asked her.
"Uh-huh," she murmured; the look of lust in her eyes was evident. "I'm a total slut, master!"
She resumed sucking me. Her mouth slobbered up and down my shaft like she was hungry for it, like she would do anything to have it. A moment later, I pulled her up and brought her to mount me. Her body squirmed from the contact penetration and she whimpered helplessly as her soft round butt ground further down my dick. Her ass bounced up and down hard on me and periodically rocked me from side to side as she couldn't get enough of my cock. Not long we were both grunting like wild animals, fucking with reckless abandon. I pushed her off me and brought my hands to her inner thighs and held her legs wide apart. The sight of her expanding pussy was joy to me. I brought my head downward and inserted my tongue between the warm throbbing walls of her pussy. Carol jerked convulsively and groaned from the searing delight on my tongue.
Oh God! Ohhhh my God!" she whimpered repeatedly and tried to push me away but still I held onto her. I nibbled on her tiny puckered clit, sending shockwave after shockwave of lightening and thunderclaps traveling every inch of her body. She couldn't stop herself from reaching her climax.
"Ohhhh … Ohhhh," she groaned. "Oh please fuck me, please fuck me right now before I lose my head! I want your cock so bad!"
Deciding I had given her cunt enough wetness with my tongue, I came up to her and let my cock slid easily into her pussy. Carol wrapped her legs and arms around my back and moved her hips in rhythm to my movement. After a while, I half stood up and brought her legs to rest on my shoulder, giving me more leverage to fuck her harder. The muscles in my buttocks flexed and hollowed repeatedly as I drove my cock deeper into her. Carol felt totally fulfilled as she shuddered uncontrollably under me. She allowed me full control of her body, letting me use her as much and as long as I wanted; for her, this was total bliss. I came forward, dug my hands under her back and gradually lifted her up from the bed. Carol wrapped her legs instinctively around me as I lifted her up and with one hand grasping her buttocks began firing my thick rod back and forth into her vagina. Carol screamed and screamed with high abandon till she just about passed from the recurring bout of climax she was having.
I was also about Cumming as I shot my cum into her pussy and we both lay on the bed exhausted and she told me how she loved how I screwed her, and she was surprised that a very shy person like me can fuck this good. To be honest I eve surprised myself.